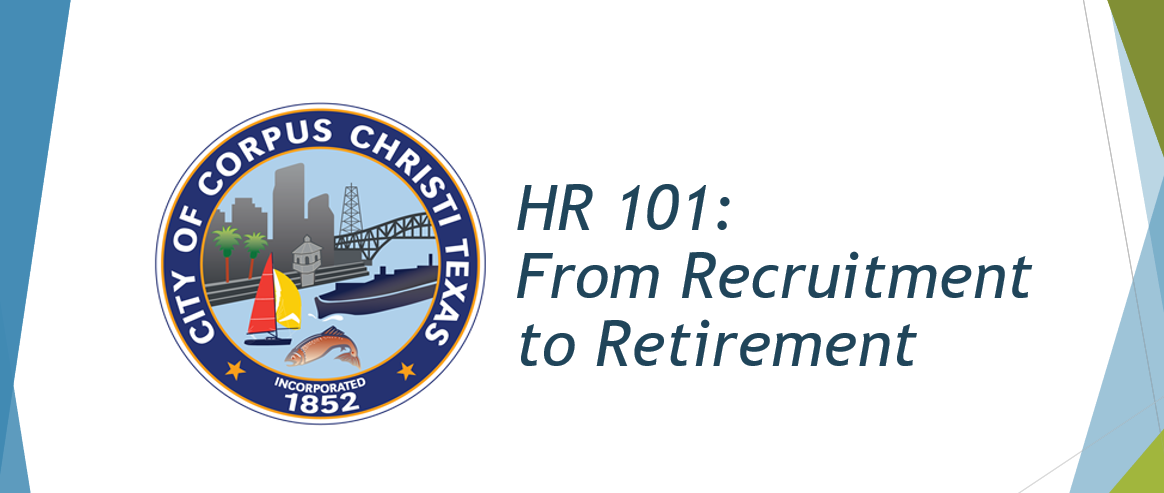 The City of Corpus Christi Learning Institute, in conjunction with the Human Resources Department, developed this course specifically for Supervisors of city employees.
In this course you will learn
Recruitment:  How the city's team of employment recruiters sources and hires the right talent for each position, and the role Supervisors play in the process
Organizational Development: How annual performance appraisals are conducted, how to recognized outstanding performance, and how to attain developmental training for yourself and other City Champions.
Employee Relations: How to conduct progressive discipline, how to navigate Family and Medical Leave Act requests and requirements, and an in-depth look at your responsibilities and duties as a Supervisor
Compensation: Why the Employee Change Form is important, what the pay procedures are, and how to recommend merit increases
Benefits: What the deadlines for Open Enrollment and medical insurance coverage are, what an FSA and an HSA do, and how to navigate the retirement process
Do not miss this opportunity to grow as a supervisor and as a City Champion.
For information on applying for available class sessions, follow this link.